This MR adds the density correction for the Wendland-CX kernels in 3D, as specified in Dehnen & Aly Equation 19. It required:
Adding new variables for every kernel in kernel_hydro.h
Adding a new parameter file parameter SPH:use_epsilon_density_correction
Changing the function signature of hydro_end_density to include a new parameter (a single float passed by value)
Updating the relevant sections of the tests and runner
Adding the relevant documentation.
It seems to make very little difference to the dynamics; here's the SodShock_3D with and without:
With correction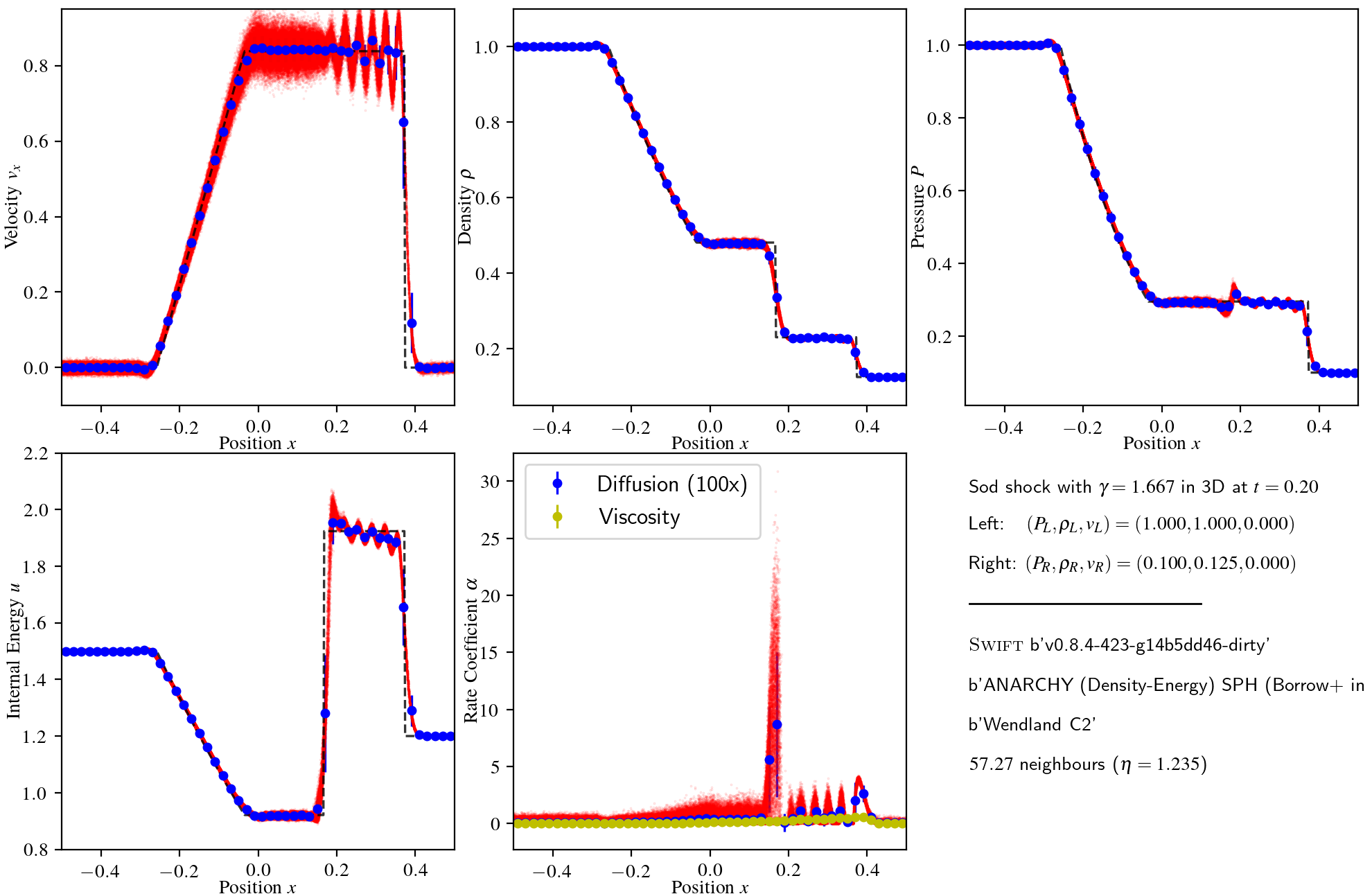 Without correction
but I see no reason not to use it in those cases. Either way, I've set it to default to 'off'. I am currently running more tests to see where (if ever) it makes a difference.
Merge request reports