Memory use of the SWIFT FoF implementation
This page shows peak memory use when running FoF on the EAGLE DMONLY 50Mpc box on cosma7. The box is replicated 1-5 times in each dimension and we run on 1, 8, 27, 64 and 125 nodes. There are 2 MPI ranks per node and 14 threads per rank.
The plots show total memory use on one node.
1 node / 1 replication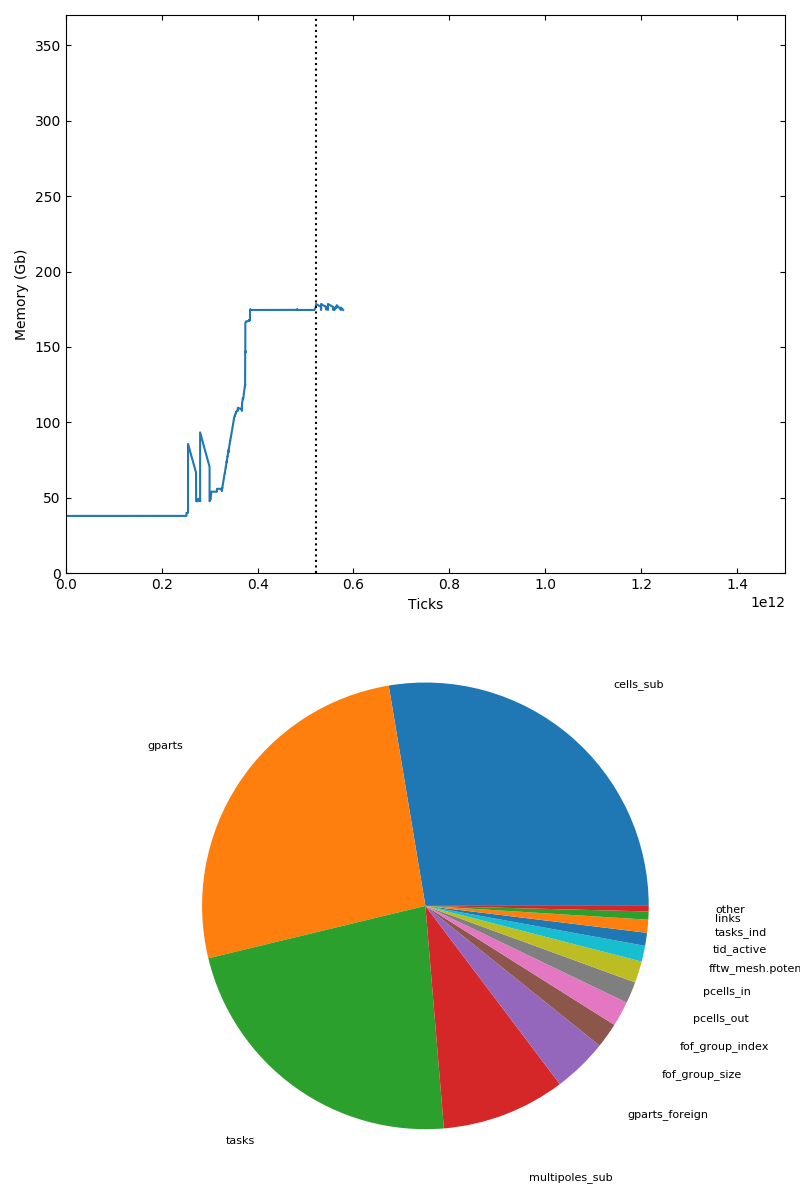 55 replications
125 nodes, 5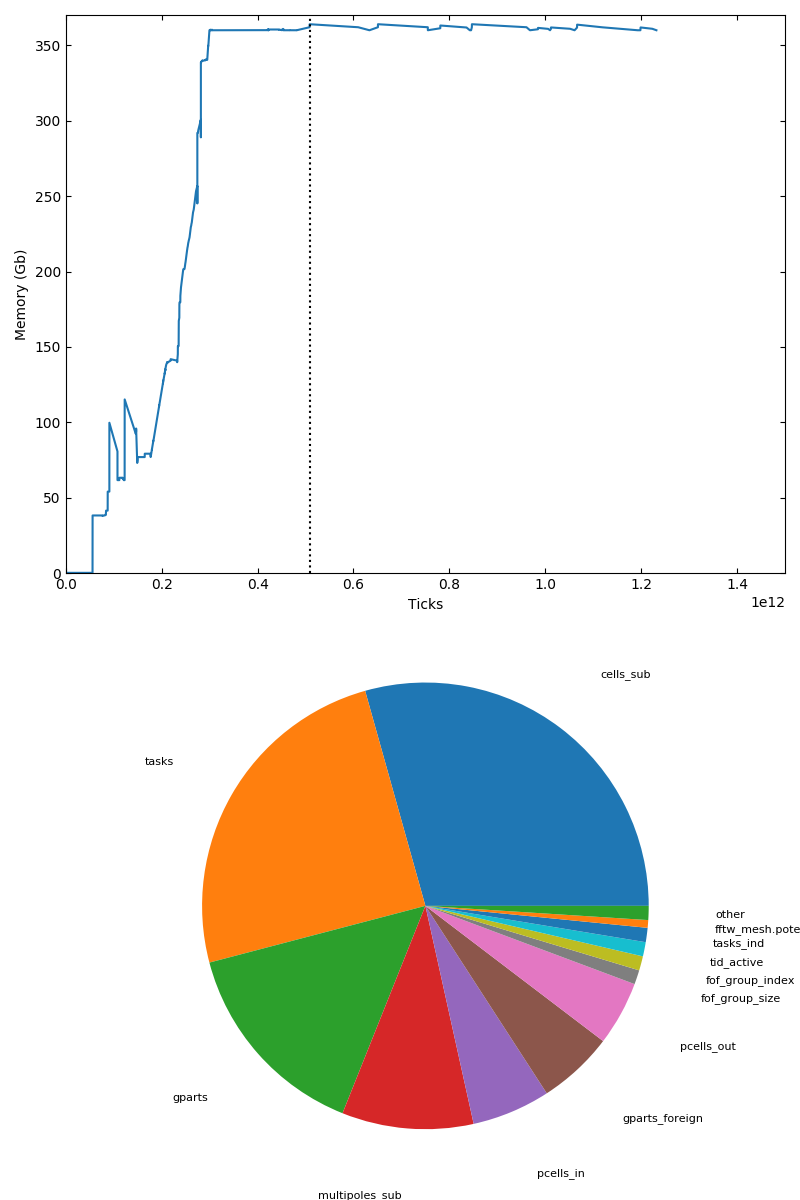 Peak memory use as a function of number of replications